APNA Certificate Program: Understanding the Brain-Behavior Connection
4.6 (165 votes)
Register

Non-member - $83
Regular Member - $67
Retired Member - $67
Affiliate Member - $67
Student Member - $67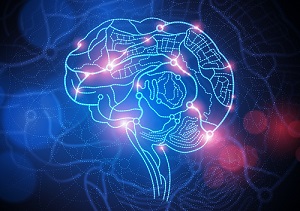 Please utilize Google Chrome or Firefox as your browser.
APNA Certificate Program: Understanding the Brain-Behavior Connection
With this three-module certificate program, apply an understanding of the biological processes behind human behavior to the psychiatric-mental health nursing care and treatment you provide. Over the course of these webinars (5 hours total), take a systematic look at the relationships between brain anatomy and physiology, human behavior, psychiatric disorders and symptoms, and tailored nursing interventions. You'll gain a clearer understanding of the biological basis behind an individual's reactions to their provider, their medication, their environment, and more, as well as a path forward for providing tailored nursing interventions that are supported by principles of neurobiology.
In Module I, you will learn about the 5 major brain functions and the 6 major 'CAMPPS' of psychiatric symptoms and diagnoses. Understanding these core functions will serve as the foundation for assessing key symptoms common to psychiatric disorders.
In Module II, you will learn how the brain develops and how the major brain structures function. This will help you understand how to evaluate the interrelatedness of these structures and the resulting effects of any deficits on the 5 major brain functions.
In Module III, you will explore research that depicts how the different parts of the brain are involved in various psychiatric diagnoses, including published brain scans that depict differences in the brains of individuals who live with various psychiatric disorders. Using case studies, we will discuss nursing interventions that are tailored to the specific deficits depicted in these brain scans.
---
Presenter: Mary D. Moller, DNP, ARPN, PMHCNS-BC, CPRP
Disclosures: The presenter and planners have no conflict of interest or commercial support to disclose. Off-label use of medications will not be discussed during this presentation.
Session Length: 5 Hours
Registrants have 90 days from date of registration to complete the content and earn continuing education contact hours.
Target Audience: RN, APRN
Learning Outcomes:
Upon completion of this presentation, the participant will be able to:
Discuss the importance of the "five" major brain functions of perception, cognition, emotion, behavior, and socialization to psychiatric-mental health nursing practice.
Describe the key brain structures and functions involved in the common symptoms occurring in the major psychiatric diagnoses.
Develop holistic, patient-centered nursing interventions that will target reduction of symptoms based on principles of neurobiology.
Keywords: Brain, Neurobiology, Psychiatric Diagnoses

---
Pricing
$67 for Members
$83 for Non-members
For institutions looking to purchase the program in bulk, please email grouporders@apna.org

---
Continuing Nursing Education
5.0 contact hours. * In order to receive contact hours, you must: Listen to presentation, complete the honor statement, evaluation, and earn a passing scores on the post-tests before the expiration date. You will have 5 tries to correctly answer the questions on the post-test and a score of 80% is required to pass. Once you have passed and completed an evaluation, the certificate will be generated online, available for you to print immediately. You cannot earn credit unless all steps are completed. Partial credit will not be awarded.
---
Cancellation Policy
We do not issue refunds for eLearning purchases once the order is accomplished and the corresponding course information is accessed. However, we understand that exceptional circumstances can take place with regard to the character of the product we supply. Therefore, we do honor requests for a refund in situations outlined here.
APNA offers certificate program participants the ability to retake the program at a specially discounted rate if it is not completed within the prescribed timeframe of 90 days. The cost of the retake program is $41.50. To qualify for this discount, application and payment must be made to APNA within six months of expiration of the initial registration. The retake may require the applicant to restart the program and previous work may not count toward completion. Only one retake will be allowed. To request this discounted pricing option for your retake, please email grouporders@apna.org
The American Psychiatric Nurses Association is accredited as a provider of nursing continuing professional development by the American Nurses Credentialing Center's Commission on Accreditation.

Access to this course will end: August 31, 2024.

Components visible upon registration.